Tesla's V10 update gave owners everything from the ability to watch Netflix in your car, to halving the volume of chimes to keep your kids asleep. But not everything that was added has been talked about by Tesla owners on a wide spectrum.
Driving visualization was added with Software Update 2019.16 in May 2019. The addition allows for drivers to see the vehicles that surround them on their dash, eliminating the uncertainty of blind spots and adding an extra amount of confidence to those operating the car. Originally, Tesla vehicles were able to visualize the vehicles around them but had trouble differentiating certain types from others, most specifically: buses and semi-trucks.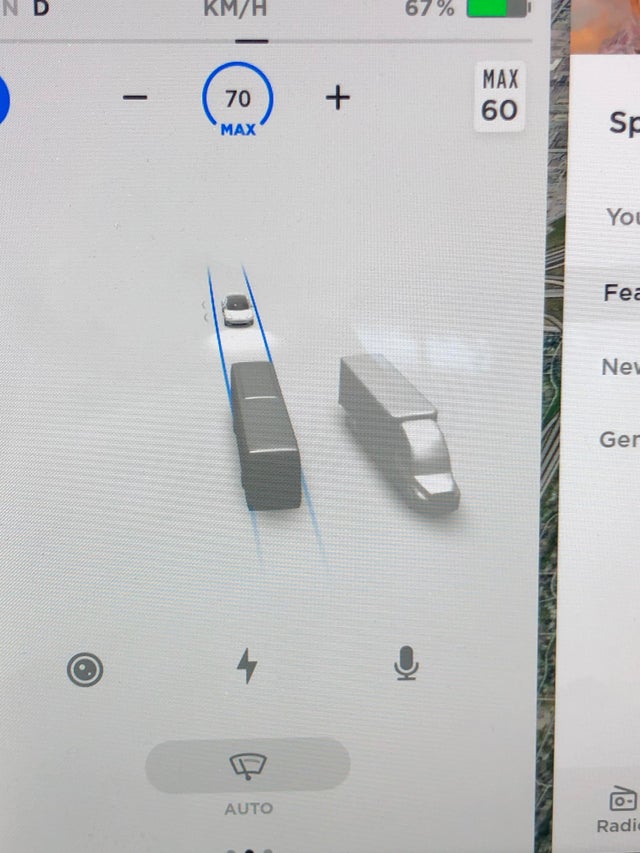 However, owners are reporting that the V10 update has also improved the Driving Visualization feature and can now tell the difference between these two large vehicle types. This could come especially handy in instances where buses are pulled over to pick up pedestrians. Drivers will now be able to yield for people who may be walking near the bus. While most will be able to tell the difference in broad daylight, this could be considered a safety feature for both drivers and pedestrians when traveling at night.
Among the fixes with vehicle differentiation, the Driving Visualization also shows approaching vehicles as they are passing. The vehicle that is coming toward you will now be visualized up until the point where it actually passes you. Also available is the ability to pan out and rotate around your car, giving the driver a complete 360-degree view of the obstacles around them with unlimited possible angles of perspective.
It seems that Tesla has fixed the glitches of Driving Visualization. One of the most notorious was what members of the r/Teslamotors subreddit humorously called "Harlem Shake Mode," where vehicles on the screen would twitch and collide with one another. This has been apparently resolved as there are no reports of this being a factor anymore.
The V10 Software Update rolled out for subscribers to Tesla's Early Access Program (EAP) on September 15. Owners not apart of EAP whose vehicles are capable of Full-Self Driving (FSD) and have "Advanced Download" enabled got their first taste of the new software on the morning of September 26. Tesla CEO Elon Musk stated that all owners should have access to V10 "about a week" after September 26, when the company makes improvements based on initial user feedback.
Watch YouTube user Mother Frunker's V10 update with an in-depth look at the additions to Driving Visualization:
Tesla is able to display Semi-trucks, buses on screen in newest Autopilot update