A little over a month after SpaceX CEO Elon Musk presented an update on Starship in Boca Chica, Texas and technicians dressed the rocket up for the show, SpaceX has begun to install Starship Mk1's flaps for the second time.
This time, with any luck, those flaps are here to stay until Starship Mk1's inaugural launch debut, an ambitious flight test with a target altitude of 20 km (12 mi).
Around the second half of September, SpaceX technicians appeared to begin working around the clock to fully assemble Starship, outfitting the exterior with the beginnings of plumbing, power lines, and avionics harnesses, stacking the Mk1 prototype's two halves, and installing the vehicle's large fore and aft flaps. During SpaceX CEO Elon Musk's September 28th Starship update, what looked to be the largely finished Starship Mk1 served as the main backdrop – an undeniably impressive one, at that.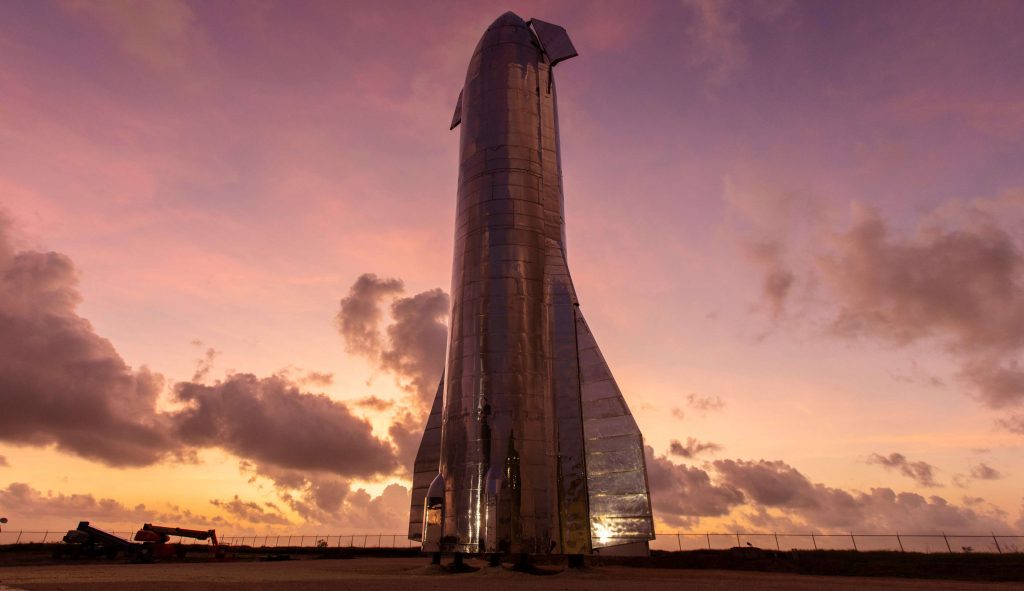 As would soon become clear, SpaceX's September 2019 Starship Mk1 integration was actually more of a mock-assembly – all the parts involved appear to genuinely be real flight hardware, but almost all of it was only temporarily attached to Starship to give the partial appearance of a finished ship. By October 1st, technicians began removing Starship Mk1's four flaps, flap shrouds, and leg shrouds, finally culminating in the separation of the rocket prototype's upper and lower halves.
The fact that neither Musk or SpaceX spokespersons noted that Starship wasn't actually complete is at least a little unsavory, although it's admittedly unsurprising given CEO Elon Musk's known affinity for grand gestures and events. On a positive note, Starship's mock-assembly likely served as an excellent learning experience for the Boca Chica team and thankfully only seems to have caused a week or two of delay.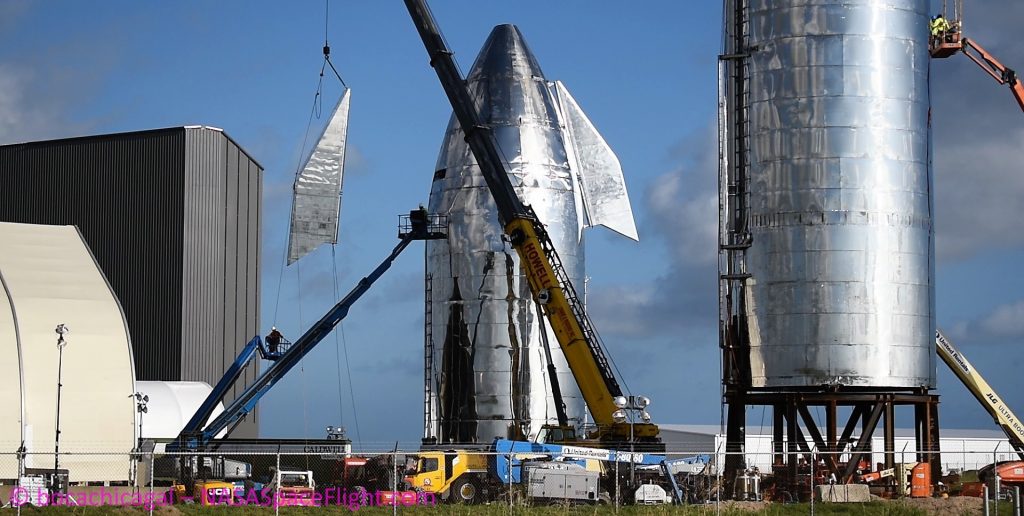 Rapid progress in Boca Chica
Despite the mild disruption of dressing Starship Mk1 up for Musk's presentation, SpaceX Boca Chica has made a huge amount of progress in the five weeks since. Barely three weeks after the rocket's forward flaps (canards) were removed, SpaceX technicians began the reinstallation process with one major visible difference: a massive motorcycle-sized actuator.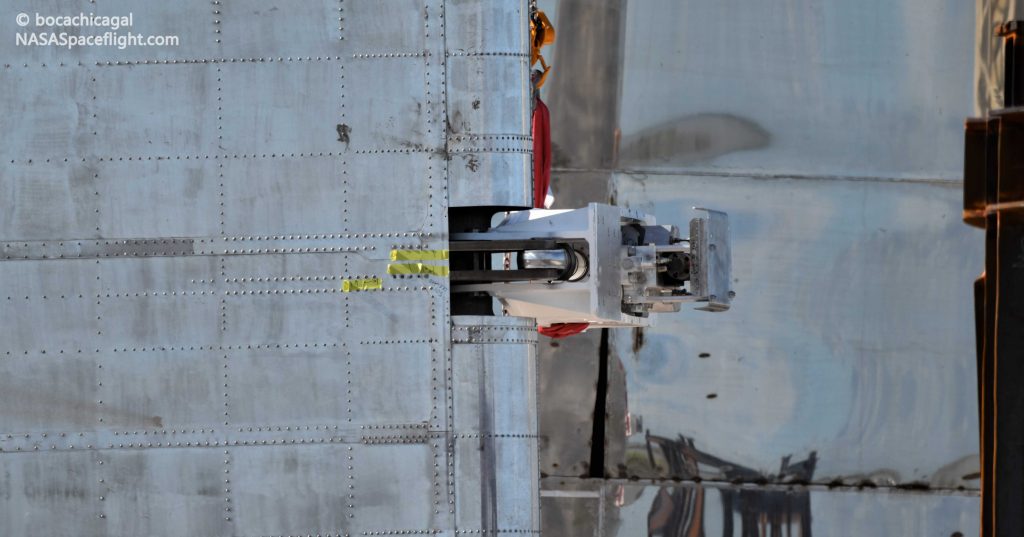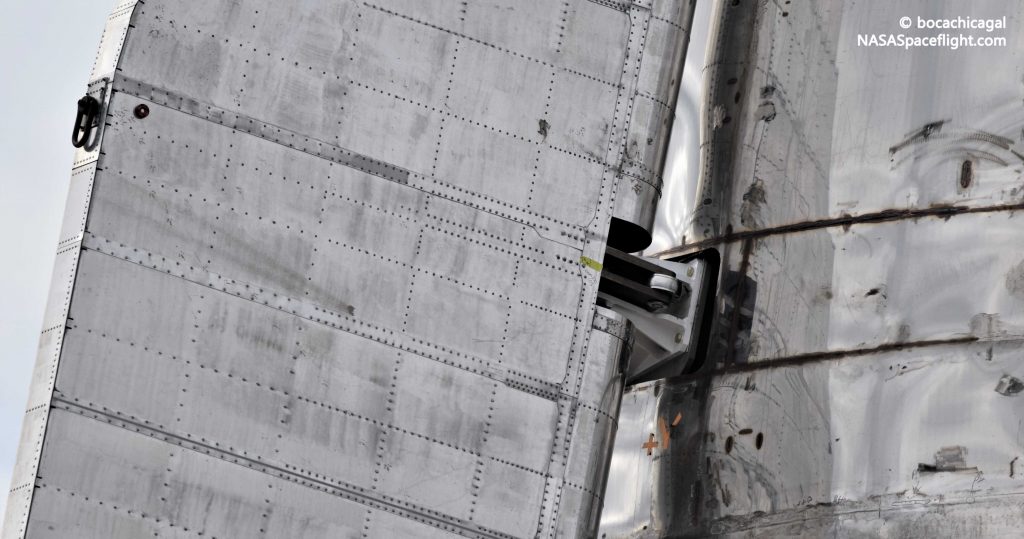 On the first round of installations-for-show, Starship Mk1's flaps featured no such mechanism, confirming suspicions that much of the hardware installed at the last second was not quite finished or was only being installed for Musk (and practice). The appearance of a previously unseen actuator mechanism on the first reinstalled canard suggests that this time around, SpaceX is installing Starship's flaps with their final purpose of controlling Starship's free-fall in mind.
Instead of copying Falcon 9's proven method of vertical launch and vertical landing, SpaceX is taking a more radical approach with Starship that will see the spacecraft reenter Earth's atmosphere belly-first, slow its forward speed to near-zero, and fall directly down for approximately 25 km (15.5 mi), using its flaps like a skydiver's limbs. Perhaps just a few hundred meters above the ground, Starship will finally perform an aggressive flip maneuver, igniting its Raptors while sideways, swerving to neutralize that horizontal velocity, and finally landing on six small legs.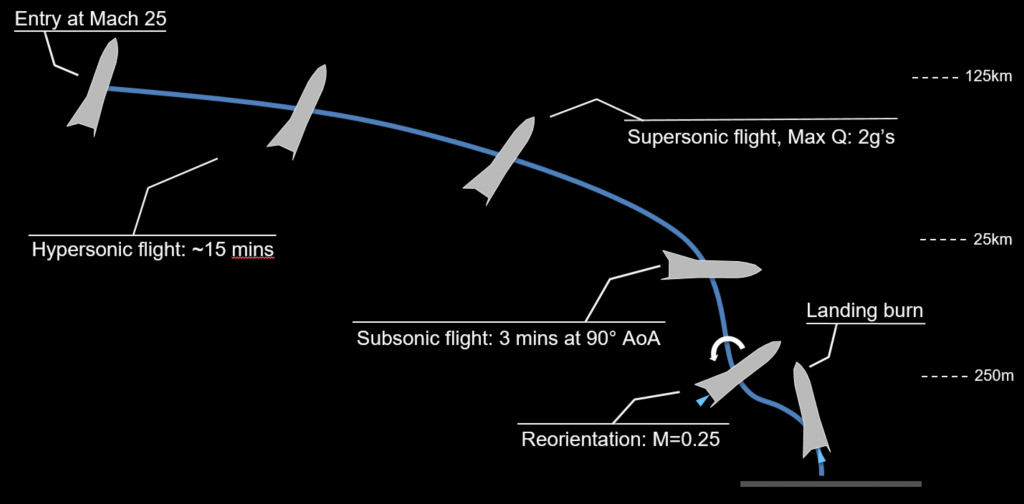 In this sense, although they certainly look the part, Starship's aerodynamic control surfaces are very explicitly not wings and are instead meant to interact with the atmosphere at an almost 90-degree angle of attack (AoA). In line with that strategy, they only have to actuate with a single degree of freedom, drastically simplifying Starship's control surfaces.
Similar to Starship Mk1's newly filled-out canard actuators, SpaceX technicians have installed two massive hinges/mounts for Starship's larger after flaps. Aft flap installation will likely start as soon as SpaceX technicians have installed the bulk of Starship Mk1's external plumbing and wiring, a milestone that appears to be fast approaching.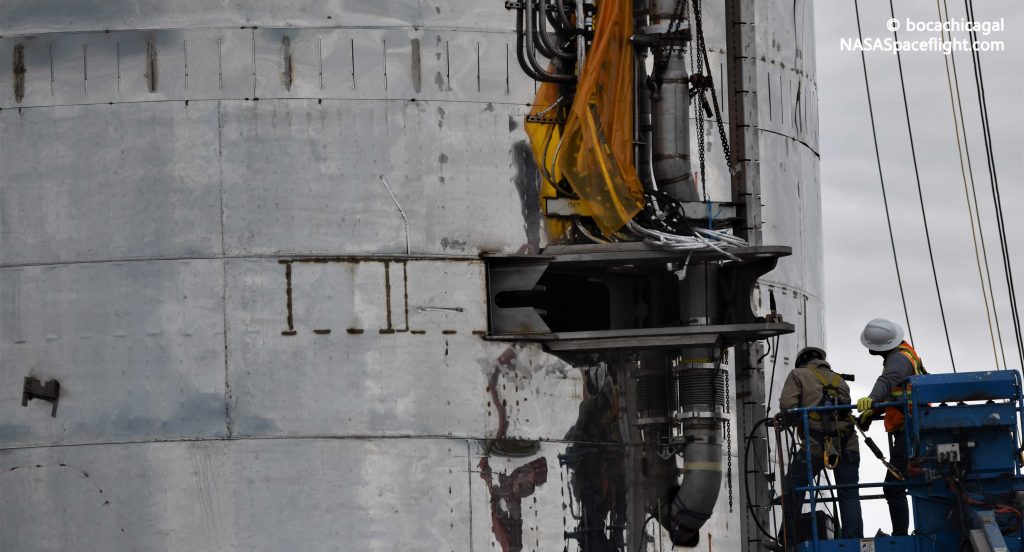 Starship Mk1's lower half was unexpectedly moved about a mile to SpaceX's nearby launch facilities prior to the installation of its nose section, meaning that SpaceX will likely have to transport the nose to the launch pad for final mating. It's unclear what tests SpaceX specifically plans to kick off Starship Mk1's pre-flight preparations with, but it's safe to assume that the most imminent milestone is a wet dress rehearsal (WDR), possibly preceded by a tank proof test.
The latter procedure would be designed to prove that Starship Mk1's pressure vessel is both leakproof and structurally sound and would nominally involve filling the spacecraft's tanks with a neutral fluid (likely water or liquid nitrogen). A WDR would see SpaceX load Starship as if preparing for launch (requiring liquid oxygen, methane, nitrogen, and helium) but stopping just prior to the engine ignition and liftoff that would otherwise follow. Although unlikely, a WDR could result in a massive fire or explosion if Starship were to lose structural integrity during the test, which is why the aforementioned neutral testing is typically performed first when handling brand new launch vehicles.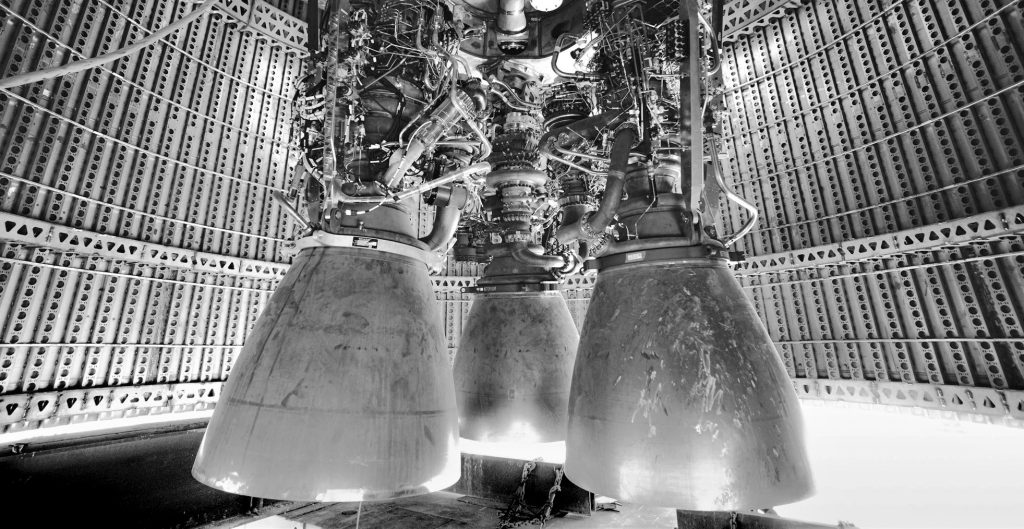 Finally, assuming Starship Mk1 successfully passes the above tests, SpaceX will use the vehicle to perform Raptor's first triple-engine static fire test. That static fire will likely be the final major test activity before SpaceX readies Starship Mk1 for its 20-km flight debut, which will serve as a more or less full-fidelity test of Starship's exotic skydiver-like landing.
Regardless of how exactly Starship Mk1's imminent test campaign will play out, SpaceX has road closures scheduled on November 7th, 8th, and 12th. Right now, it's anyone's guess what is planned for Thursday and Friday, but it could potentially involve a tank proof test, launch pad checkouts, propellant loading, or something more benign, like transporting Starship's nose section to the pad for final installation. Stay tuned!
Check out Teslarati's newsletters for prompt updates, on-the-ground perspectives, and unique glimpses of SpaceX's rocket launch and recovery processes.
SpaceX installs Starship Mk1 rocket's flaps for the second time in build-up to flight debut